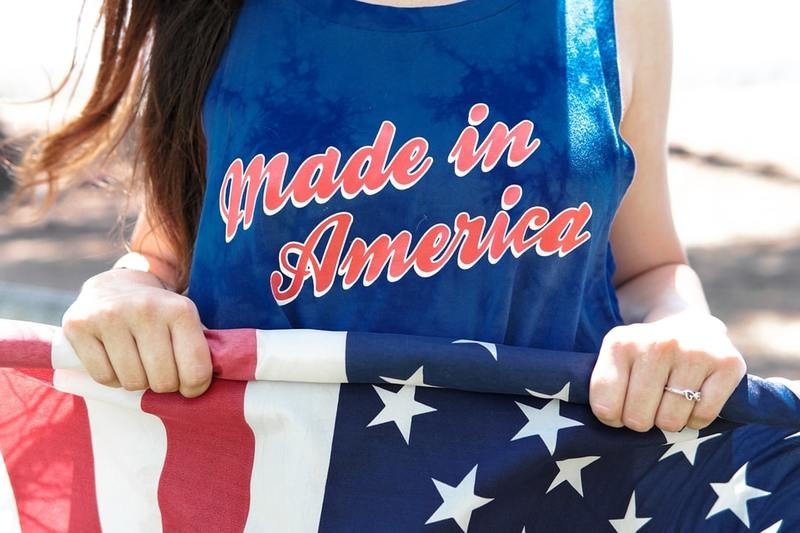 SLYSTEEL has been manufacturing high-quality, award-winning, American made knives since 2013, when founder Oliver Hannan set out to create a knife that could stand up to the most demanding circumstances its owners might encounter. His Shark Tooth Hunter design would almost immediately win the prestigious Editor's Choice designation by Knives Illustrated Magazine, to no surprise of SLYSTEEL's devoted following.
From the start, Hannan and his team made a commitment to keep SLYSTEEL's manufacturing centered in Idaho Falls, Idaho. Not only was it home, the location proved particularly valuable for promoting Hannan's focus on creating American manufacturing jobs and delivering products made better through effective logistics, industry-leading quality, and outstanding customer responsiveness.
Our Dedication to American Manufacturing
At a time when the outsourcing of U.S. manufacturing has become commonplace, SLYSTEEL stands out as a defender of the American worker. Our fixed blade knives are created exclusively from USA-sourced materials, and every knife in our catalog is machined, finished, and assembled in Idaho. Local workers assemble, package, and ship our quality knives while friendly, Idaho-based customer service agents assist SLYSTEEL customers at every stage of the ordering process.
When you purchase a SLYSTEEL knife, you're supporting more than just a brand name. You're supporting our whole team – the people who help source our materials from Idaho and the surrounding region, our shipping and supply partners, and everyone who contributes the hard work required to create a quality, American product. Your purchase also helps to ensure that SLYSTEEL employees are paid a livable wage and are able to enjoy safe, positive working conditions.
Why is it so important to us to keep making our fixed blade knives in America?
It's quite simple: We love America as much as our customers do, and we believe in the power of American ingenuity, craftsmanship, and the strong, honest work ethic of American manufacturing workers.
It's not all about our patriotic spirit, however. We've done the research, and we know that buying products that are "Made in America" is important to the people who love our knives. In fact, the latest National Shooting Sports Foundation (NSSF) Consumer Knife Market Survey revealed that most consumers consider it more important that a product was made in the U.S. than lifetime replacement guarantees, the product's overall value, and the promise of extended warranties.
We can keep selling the American-crafted knives our customers love because they keep choosing our knives as their hunting companion, for personal protection and professional use, to bring along on their outdoor adventures, or to add to their growing collections.
Logistics
SLYSTEEL knives are manufactured at a facility that is not just a phone call away. TOPS Knives is located just up the road here in Idaho Falls, which gives us a clear logistical advantage. We can check in on the manufacturing process at a moment's notice and implement logistics improvements with very little lag time.
Our close proximity has allowed us to create a strong relationship between staff at both our headquarters and the production facility. Forging a strong relationship with the people responsible for actually crafting your product seems like a given, but it is not uncommon in the manufacturing industry to use a supplier located a continent away, leading to more risk for miscommunication and delays and less attention to the production, packaging, and shipping processes.
Our logistical advantage bears cost savings, too. It turns out it can actually cost a company more to cross borders when sourcing production materials or manufacturing overseas. Companies wind up paying a premium for administrative oversight, issues brought on by international relations issues between the U.S. and other countries, and unexpected issues that sometimes arise in countries lacking a solid transportation or energy infrastructure.
Quality
At SLYSTEEL, quality means precision. We create production knives, precision ground on American CNC mills by highly skilled operators and craftsman. We only sell a knife when it has passed rigorous quality testing.
Often, production that is outsourced to foreign providers suffers in quality because the focus is on minimizing equipment costs and relying more on manual labor. Handcrafted items can be wonderful, but when it comes to creating knives, machine-tooled is the gold standard. Precision matters.
Our final products are held to high expectations, meeting or exceeding the Consumer Knife Market Survey's findings about the top five features most important to American knife buyers:
Ability to maintain a sharp edge
Can withstand hard use
Appropriateness for the task
Comfort in the hand
Blade material quality
At SLYSTEEL, we know knives, and we know our customers value the level of quality we work to exceed every day.
Responsiveness
On the rare occasion that a problem arises in the manufacturing process or when a change needs to be addressed quickly, our proximity to the TOPS Knives manufacturing facility means we can address these issues as they arise. TOPS has proven to be an impressively responsive partner who works closely with us to ensure our expectations, and yours, are always being met.
Offshore manufacturers struggle to keep up when new designs head to market and often support a large number of different brands. This can be a cost savings for production companies, but that savings comes at the cost of responsiveness. We have chosen to never sacrifice responsiveness to save a few dollars.
We're also serious about addressing your customer service requests in a timely, caring manner. We work hard to make sure you feel as valued as you really are to us. We couldn't be more honored that you've chosen to support SLYSTEEL and all the local laborers who work together to create products you'll be using for many years to come.
Looking Ahead
As SLYSTEEL moves into the future, we will continue to embrace the advancements being made in the manufacturing industry, and we will keep on making and improving the knives America has come to love. One thing that won't change is our commitment to American workers, quality knife-making, and most of all, you.
Check out our latest product line-up and place an online order or give us a call for more information. We can't wait to hear from you.
Since 2013, SLYSTEEL has been guided by "the edge of innovation" and continues to live that mantra by designing and manufacturing unique knives that serve their owners in the most demanding circumstances without failure.