You and SLYSTEEL have something important in common.
You're only interested in US-made knives that do the job and will serve you well in all circumstances, no matter how extreme. SLYSTEEL has been designing knives like this since 2013 and is proud to offer a series of products that do what you need them to do, no questions asked
SLYSTEEL is committed to giving you what you need, and that's why we've created this SLYSTEEL knife buying guide. Read on to find the features and uses of SLYSTEEL's American-made knives.
The Final Option Blade
Called "a beast of a blade" by one buyer, the Final Option Blade is one of our most versatile knives. You can see its design as a self-defense blade clearly in its features, which include:
A short 1-5/8 inch blade and 4-inch total length for easy deploying
Reliable in-sheath or in hand concealment
Neck or on-belt carrying (carry-wear included)
Quick trigger-like draw action
The Final Option is lethal on the business end, but for the user, it's remarkably comfortable. The handle is designed to let you get a solid grip on the knife before deploying. Once deployed, it fits perfectly in the hand in either forward or reverse hold.
Choose the Final Option Blade if you need:
A fallback knife that feels light and comfortable around your neck
A weapon that will take an attacker by surprise but do the damage it needs to do
An all-purpose blade that can cut through a number of different materials, from tin cans to fabric
The Shark Tooth Tactical
The Shark Tooth Tactical is the first knife that SLYSTEEL founder Oliver Hannan designed for his customers. It received the honor of Editor's Choice in the Knives Illustrated Magazine's Best of SHOT issue for 2014.
Designed for rescue personnel and law enforcement, the Tactical has extracted car crash victims and cut through automobile hoods to prevent engine fires. With it you can:
Break glass, cut through sheet metal, automobile steel, and body armor
Perform other manual tasks, including shooting a gun, without dropping the blade.
Choose between belt or MOLLE webbing carry
One reviewer described the Shark Tooth Tactical as a cross between a knife and a multi-tool, as it offers "more options and advantages than any other knife I've used." Emergency responders clearly agree, having chosen the Tactical as a kit mainstay.
Choose the Shark Tooth Tactical if you need:
A knife that stays sharp with minimal maintenance
A blade that can cut through almost anything, including ammo boxes
A reliable tool for emergency situations
A knife that can go anywhere but stays securely in your hand without worry
The Shark Tooth Hunter
Also designed by Hannan, the Shark Tooth Hunter also includes the Split Finger Guard and a coated 1095 steel construction. It's clear why the Daily Shooter called these knives "two of the most beautiful, well-made, and innovative fixed-blade knives I've ever held in my hand."
The Hunter is smaller than the Tactical, but it does have:
Single or dual-edge options
An easily controllable grip and spear point blade
Extra versatility, from the campsite to the disaster area
Versatile functionality for campsites, hunting, and survival situations
On the campsite, the Hunter can skin, chop, slice, and do almost anything else a camp cook needs a knife to do. It's the knife of choice for many Navy SEALs and special operatives.
Choose the Shark Tooth Hunter if you need:
A knife you can count on for every day and still turn to in a crisis
A grip that lets you handle the knife with ease and confidence
A customizable tool with options for blade edge, finish, and handle construction
The Skeletek Bushcraft
The Skeletek Bushcraft was the first knife design of Christopher Hannan, son of SLYSTEEL founder Oliver Hannan. Created for a Scout troop, it is a versatile outdoor tool for the backpacker, hunter, or survivalist. It has:
A deep belly for hunting and skinning
A flatter tip for carving and prying
A micarta handle with hidden cutouts for versatility
A ferro rod striker installed on the spine
Yes, the ferro rod striker means that you can even use this blade to start a fire! It's so versatile, in fact, that Sarah Danser chose it for her 40-day survival challenge on Naked and Afraid XL: All-Stars!
Choose the Skeletek Bushcraft if you need:
A multifunctional wilderness survival tool
A balanced knife that's easy to hold and use, no matter what you need it to do
A versatile grip that lets you go from carving to cutting a kill easily
The Skeletek Dagger
This versatile boot knife combines precision with strong and lasting construction. Designed for self-defense, it is versatile enough for survival scenarios and can even serve as a spear or pry tool.
A multi-functional sheath with built-in rigging and draw options
A compact precision blade ideal for detailed work
A symmetrical dual edge blade
Even the US Army trusts this defensive weapon. One captain "cannot praise this knife enough" and has given it "a permanent home on [his] kit."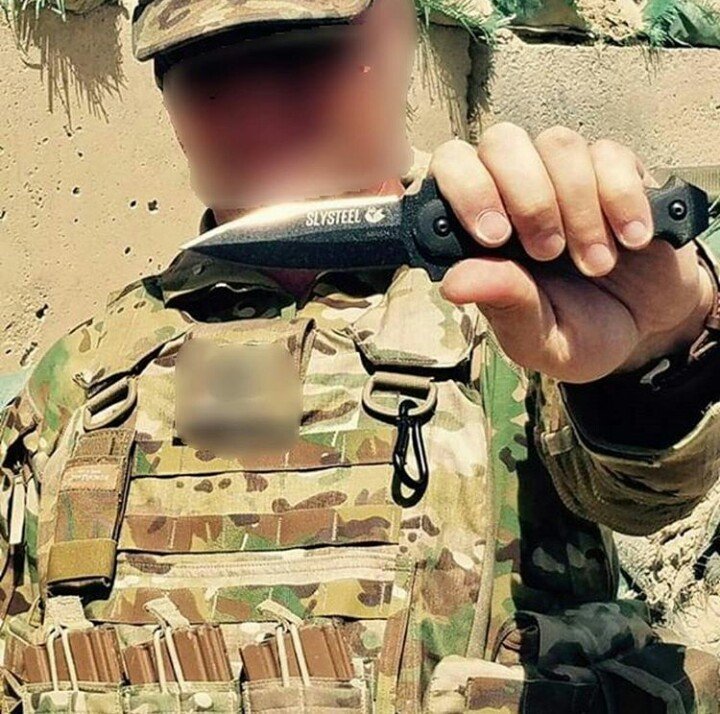 Choose the Skeletek Dagger if you need:
Reliable lethality
The ability to cut through multiple materials including nylon
A rescue tool that works in close quarters (such as inside a car wreck)
A knife you can hide well but get to quickly when you want it.
The Take-Away
Every knife owner needs something different from his or her blade. We hope that this US-made knife buying guide will help you find the one that suits you, whether you're a Scout leader, a survivalist, or just someone who knows the value of self-reliance.